Welcome to Yes Organic Boutique and Spa!
​We offer organic and apothecary hand-made beauty products for both men and women. Enjoy a complementary cup of tea while we show you around. A friendly staff of licensed estheticians are here to mix a personal blend or guide you through mixing your own bath and body creations. We are eager to help with any skin care concerns you may have. It's fun and natural. Yes features Eminence Organic products, a wonderful earth-friendly skin care line that we also use in all of our customized spa facials. Also, we offer head-to-toe waxing. We look forward to creating an organic blend just for you!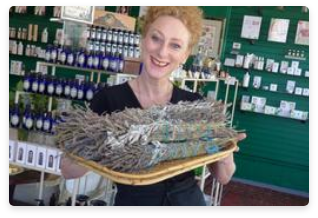 We offer hand-crafted skincare, bath, and fragrance products made with farm-fresh organic ingredients.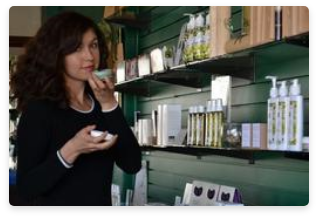 We are also an authorized dealer of Eminence Organic Skin Care products.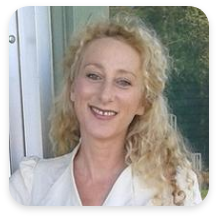 Indigo Verton
Owner & Esthetician
Spa owner and esthetician who specializes in face and full-body waxes, lash lifts, lash & brow tints, and brow laminations. As the owner of Albuquerque's only Apothecary style spa and Natural Nail Salon. Organic naturally sustainable beauty care and products are the only options for her treatments.
Indigo is accepting a very limited number of appointments. Please call the spa at 602.295.2278 if you would like to request an appointment with her.
Birdie Reading
Esthetician
Birdie is an Esthetician who has been with Yes Organic Boutique and Spa for over 4 years.  She comes with many years of experience and passion for the art of skincare.
Taylor Hunt
Esthetician
My name is Taylor Hunt, a dedicated and passionate Aesthetician committed to working closely with clients personal needs to help them achieve the skin they desire. Through my own personal struggles with skin and the lack of confidence that I became bound too, I began my career in leveraging the skins natural biochemistry to strengthen and heal itself through non toxic products. My passion is the driving force behind my desire to give each of my clients healthy, glowing skin. 
Amelia Romine
Spa Manager
Amelia was born and raised in Kansas City, Missouri, but has been residing in Albuquerque since August 2020. It has been a lifelong dream to be an herbalist, so getting to create salves, soaps, lotions, and so many other beautiful products with fresh ingredients and local beeswax has been a dream come true! She loves getting to be a real-life apothecarist, and helping guests find their perfect skincare solutions through organic and natural means. Her favorite Eminence product is the Apricot Body Oil, and she swears by the 5 sisters salve which she gets to hand make in the spa.
Kacey Gutierrez
Esthetician
I'm passionate about inner beauty and health as well as creating beautiful faces. I love collaborating to build care plans to help you realize your skin's full potential. There is nothing more rewarding than seeing a face light with joy at that first look in the mirror after working together to accomplish your beauty goals. I look forward to working with each of you in the future to help you meet your personal beauty goals!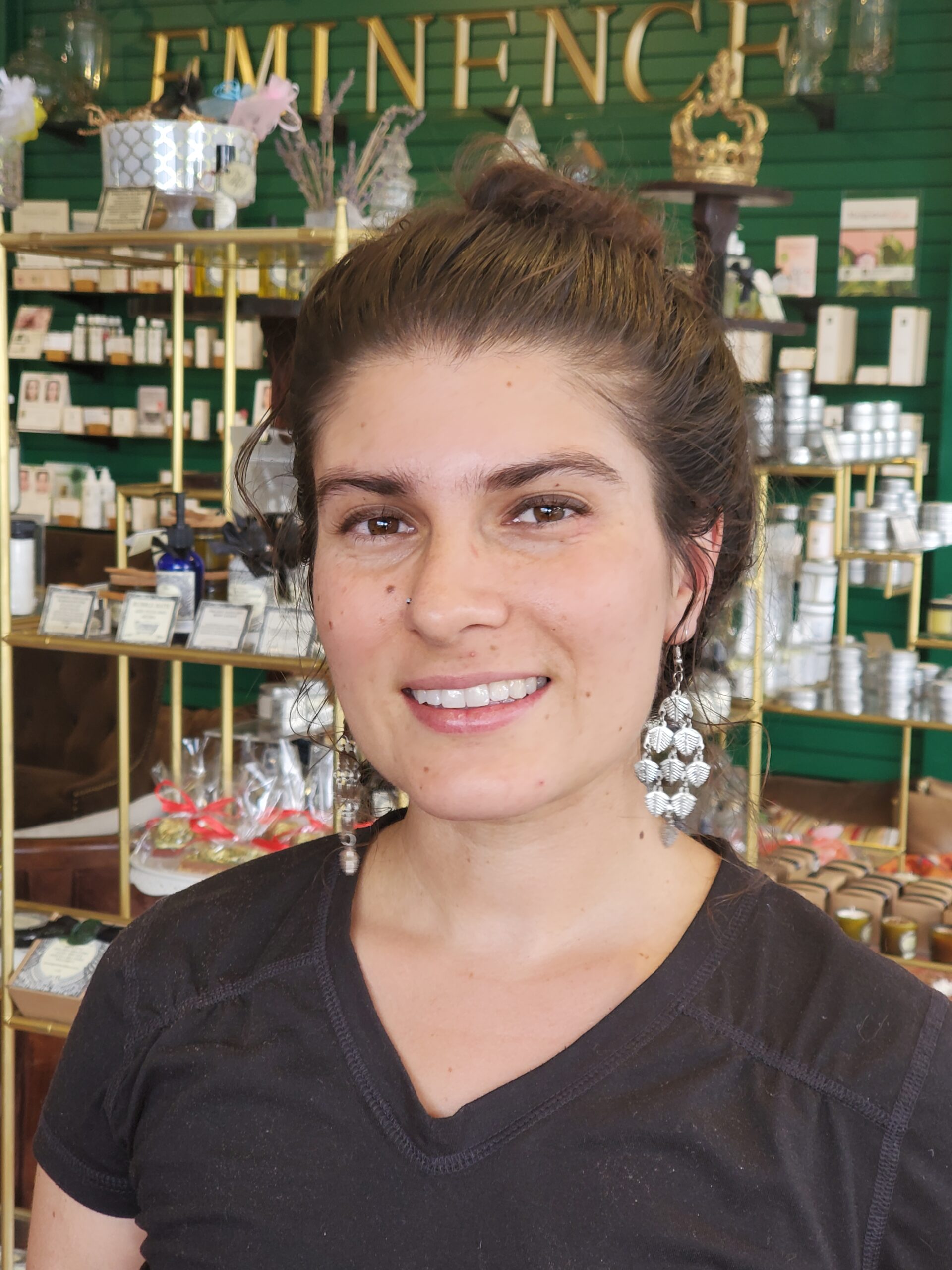 Sarah Pacheco
 Massage Therapist
Sara has 5 years of experience working with clients in spa & therapeutic settings. She specializes in Ayurvedic Restorative treatments, cranial sacral massage, energy work, and integrates polarity (balancing the sides & energy cross currents of the body,) into treatments.
She's worked extensively in rehabilitation/car accident/injury massage. She's specialized in prenatal/postpartum massage and has done many labor induction massages to ease mothers at full term into the portal of labor.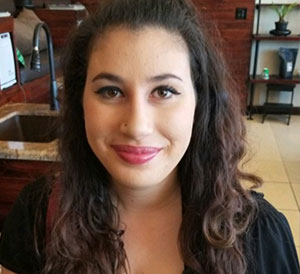 Lindsay Plotkin
Nail Technician
Lindsay Plotkin is a passionate esthetician and natural nail technician. She graduated from Vogue Beauty College in Santa Fe in 2011. Lindsay's goal is to have her clients leave the spa looking and feeling their best after treatments.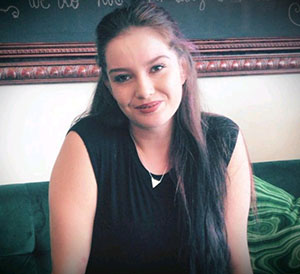 Renee Quintana
Nail Technician
Renee Quintana was born and raised in Santa Fe, New Mexico and graduated from DeWolff Hair Styling and Cosmetology Institute in 2013. She later discovered her desire to combine her love of the cosmetic industry, with working in a more natural and holistic environment. She enjoys making her clients feel relaxed and at ease.
Athena Martinez
Nail Technician
Athena was born and raised in northern New Mexico, graduating as a Cosmetologist from Aveda institute Albuquerque in 2014. As a young child, Athena has loved painting her nails and anyone else who would let her. She has been doing nails professionally since 2014. Specializing in gel manicures and nail art, she has always loved taking care of others, helping them prioritize self-care and wellbeing while minimizing harmful chemicals. When she's not doing nails, she's out with her dog Elvis, doing yoga, or bingeing the latest streaming series.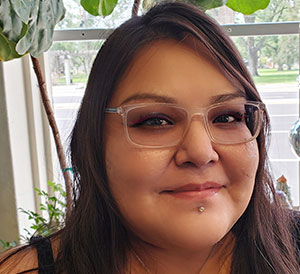 Crystal Bell Tom
Nail Technician
Originally from NM, I have been a cosmetologist for 21 years. I love to make people feel pampered, pretty and relaxed. I love learning about organic products and using them on clients.
Valerie Roybal
Massage Therapist
Valerie graduated from the Arizona School of Massage Therapy and received her massage license in 2004. She has worked in many settings, from spas to outpatient rehabilitaion and her private practice. She has continued her education in table Thai massage, cupping therapy, gua sha for pain relief and Chi stagnation, Usui Reiki Level 2, snd received her RYT 200 from Elevation Yoga Studio in 2019. Every setting and every modality she gratefully learns from and incorporates her experience into every session to be of service and true presence with each individual.
Valerie loves to create and craft and can usually be found crocheting with her doggies and kitties all around. Hiking with her husband, walking, and yoga are key in her physical self-care to help her stay grounded.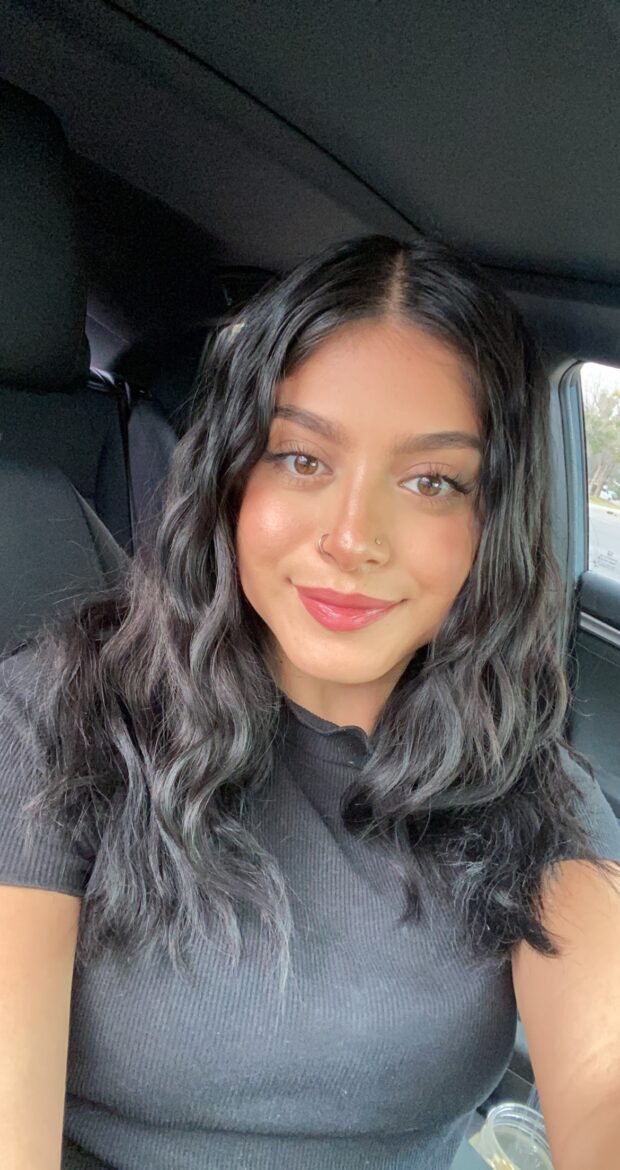 Samantha Rojas
Nail Technician
Samantha comes from Los Lunas, New Mexico where she was raised all her life. She attended CNM where she went to learn more about her career, obtaining her cosmotology license and associates degree. She has been working in the field for five years and has found a passion for peidcures and manicures. Samantha is also a very passionate dog mom and loves hearing about other's lovely fur babies!
Sarah Cox
Nail Technician
Sarah is a new resident of New Mexico and loves the vibe of Albuquerque. She's pleased to offer natural and relaxing nail services to all of her clients. She's passionate for organic and natural living. Sarah studied holistic healing and also received her massage licence in 2012.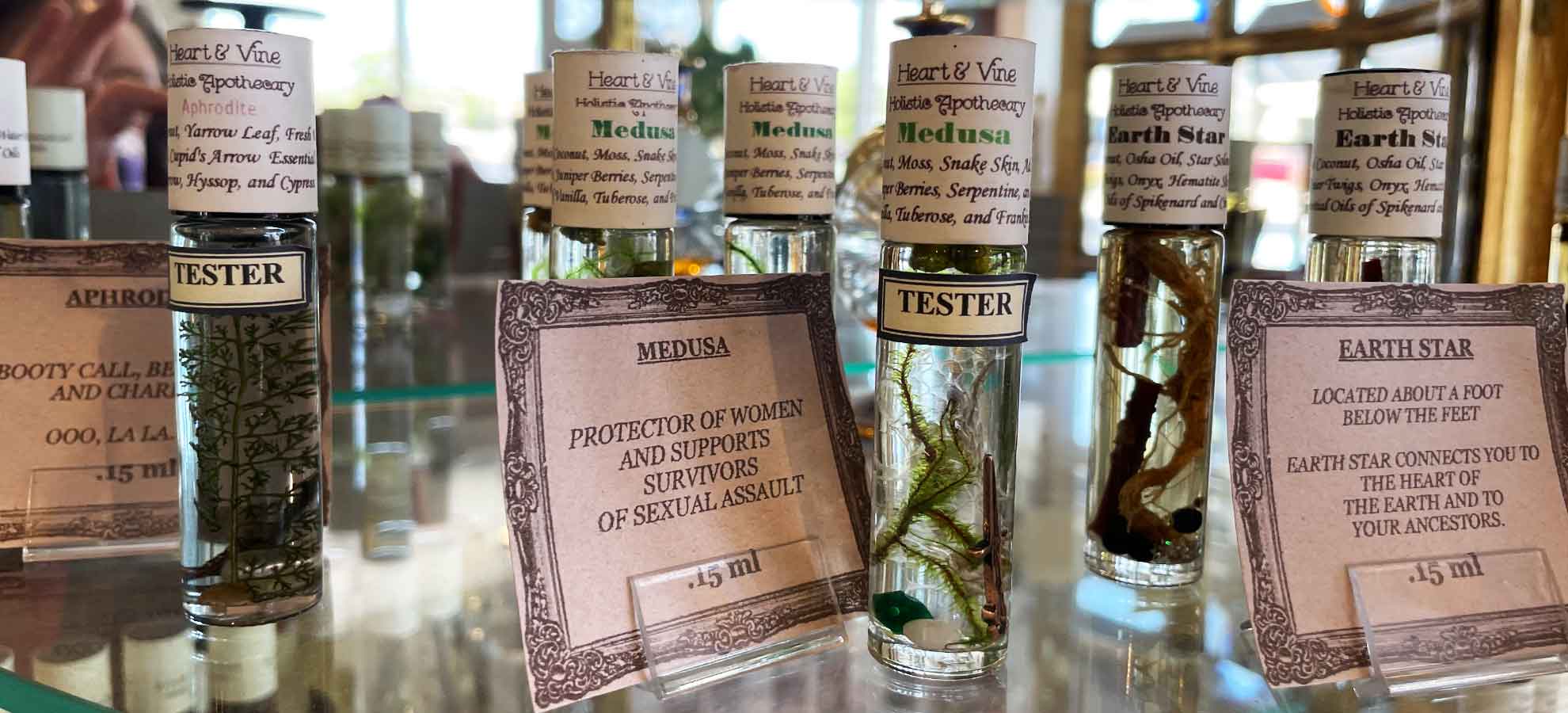 Reviews
We love our customers and they love us!

Friendly & Welcoming
"Friendly & very welcoming as always! 🙂 will be booking my next appointment 👍🏽"
-MT
Very Happy With How Skin Looks & Feels
"I just had a facial with Kaylee two days ago and it was such a lovely experience! The room was relaxing and clean. Kaylee was gentle and attentive. She consulted with me before starting and listened to all of my concerns. She helped me to diagnose some of the issues I was having and made recommendations for me to move forward. I am very happy with how my skin looks and feels afterward and definitely plan on returning for more treatments with her. Thank you Kaylee and thank you to the ladies in the front for being so sweet, welcoming, and helpful while I became familiar with the products in the store."
-Yelp Review
An Apothecary Like in Paris
"What a Gem! Yes Organic Boutique & Spa is filled with hand-crafted items. You can even catch a glimpse of beautiful apothecary equipment used to extract botanical essence used in these fresh organic products. Not to mention the Eminence products available. I felt like I was transported into an artfully crafted apothecary shop you would find in the streets of Paris. The customized facials have been perfect for my sensitive skin. I feel totally at ease and in good hands with the estheticians and staff. With the new nail salon and lash & brow bar in the same complex, I'm looking forward to a full spa day. I highly recommend this EXPERIENCE… it's more than just a facial."
-Yelp Review